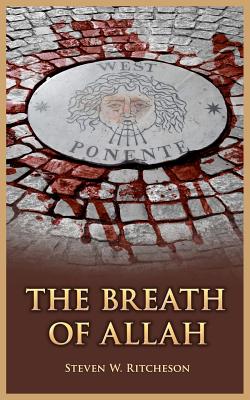 The Breath of Allah (Paperback)
Createspace, 9781466246775, 340pp.
Publication Date: September 20, 2011
Description
The United States has no shortage of enemies. Some attack with technology, others attack in spite of it. If successful, either attack could be devastating. Even if our heroes are flawed and our enemies are sympathetic, our battles must still be fought - and won. Today, we look for our heroes wherever we can find them. Many times, they can be found in the shadowy world of defense contractors. Comprised of elite intelligence, defense, and technology experts, the Technology Applications Group - known as TAG to its government handlers - creates and deploys tomorrow's solutions to today's problems. Through the eyes of its head of operations, Charles Rayson, TAG races from Europe to the Middle East to thwart an attack that could kill thousands and destroy the government of a fragile but critical ally while overcoming treachery from within their ranks, investigation by self-interested politicians, and bureaucratic back stabbing.
About the Author
Steven W. Ritcheson is an avid reader, writer and traveler. The Breath of Allah is heavily influenced by his love of history, interest in cutting edge, family's experiences in government services and penchant for action movies. Steven can be found in Southern California sharing his unending knowledge of movie quotes with his wife and two teenage sons when he isn't practicing the law.
Advertisement