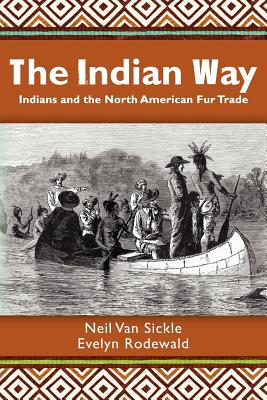 The Indian Way: Indians and the North American Fur Trade (Paperback)
Indians and the North American Fur Trade
Createspace, 9781466262027, 512pp.
Publication Date: March 11, 2012
About the Author
Neil Van Sickle graduated from the United States Military Academy at West Point in 1938. During his career, he served in various command and staff positions during World War II and the Cold War. He wrote and edited Modern Airmanship, which became an authoritative source of information for private pilots. He retired from the Air Force in 1968. Van Sickle's interest in Indians and the fur trade grew out of his youth spent in North Dakota in close proximity to the rivers and streams used by the Mandan and the Hidasta. In retirement he owned and operated a horse ranch in South Dakota and served two terms as County Commissioner. He currently lives in Kalispell, Montana. Evelyn Rodewald grew up along the Missouri River in northeastern Montana near the Assinniboine and the Sioux. She earned her master's in American history with an emphasis on the Indians of the Columbia Plain from Washington State University. During her career she taught school, lived and worked internationally, and edited an international newsletter for veterinarians. Upon retirement she and her husband, Gordon, returned to Montana and live in Whitefish.
Advertisement