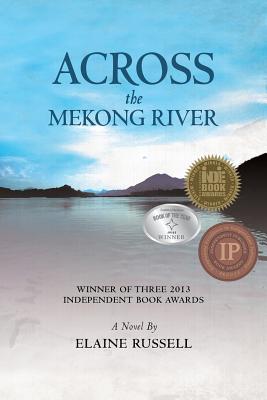 Across the Mekong River (Paperback)
Createspace Independent Publishing Platform, 9781466338104, 262pp.
Publication Date: April 6, 2012
* Individual store prices may vary.
Description
In a California courtroom, seventeen-year-old Nou Lee reels with what she is about to do. What she must do to survive. She reflects on the splintered path that led to this moment, beginning twelve years ago in 1978, when her Hmong family escaped from Laos after the Communist takeover. The story follows the Lees from a squalid refugee camp in Thailand to a new life in Minnesota and eventually California. Family members struggle to survive in a strange foreign land, haunted by the scars of war and loss of family. Across the Mekong River paints a vivid picture of the Hmong immigrant experience, exploring family love, sacrifice, and the resiliency of the human spirit to overcome tragic circumstances.
About the Author
Elaine Russell is the author of fiction for adults and children, including short stories and the middle-grade novel Martin McMillan and the Lost Inca City. Her novel Across the Mekong River was a finalist in the Carolina Wren Press 2010 Doris Bakwin Award, the Maui Writer's Conference 2003 Rupert Hughes Prose Writing Competition, and the Focus on Writers 2001 Friends of the Sacramento Library Awards. She has written articles and spoken at conferences on the history of Laos and the aftermath of the second Indochina War. She currently lives with her husband in Sacramento, California, and on Kauai in Hawaii.