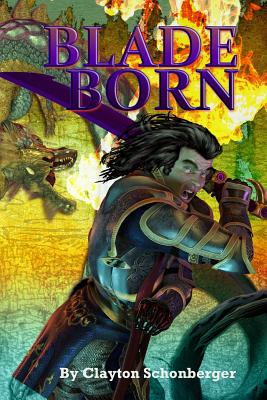 Bladeborn (Paperback)
Createspace Independent Publishing Platform, 9781466373761, 432pp.
Publication Date: October 4, 2011
* Individual store prices may vary.
or
Not Currently Available for Direct Purchase
About the Author
Clayton Schonberger has been interested in science fiction and fantasy since the early 1970's, drawing full-length heroic comic books in the ninth grade, fascinating students and teachers alike. Eventually, he recieved a B. A. in Art (1990) from Seattle University. After college, he went on to read poetry nearly every Friday night for nine years at a Denver coffeehouse, while exhibiting his abstract artworks across the Midwest and in the Northwest. Now, from his condominium in Bellevue, Washington, he has delivered two more books in the Bladeborn Trilogy, a stand-alone novel of the far past and near future called "The First Harmony" and he is currently working on another ground-breaking sci/fi story "I Am Jeremy," about a young non-telepath in a world of telepaths. Gaming with pencil, paper and dice was replaced with computer gaming in 2001. He alternates sessions of writing and painting with hours of computer gaming. "The movies, games, and general level of awareness of the epic fantasy adventure surprises me," Clayton says. "There is a lot of creativity in the world today...it's nice that the enjoyment of the genre I've invested so much of my life in has grown." Of the book, he says, "The first Bladeborn novel is meant to entertain those new to heroic fantasy as well as those who are simply looking a good read in their favorite style of fiction. It is a novel all ages can enjoy."
Advertisement