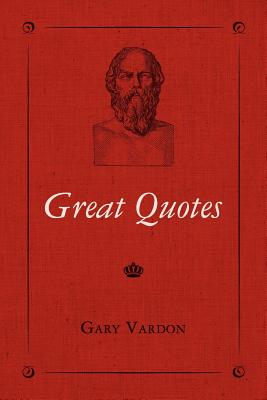 Great Quotes (Paperback)
Createspace, 9781466379008, 26pp.
Publication Date: October 28, 2011
About the Author
Gary Vardon wrote the books, Do It Right, Jokes?, Marketing, And Consulting For Profit. The CD What It Takes is also writeen by Gary. He surveyed the widom of the ages to write Great Quotes. He has studied Zen, Philosophy, literature and history to give the world Great Quotes a work that can transform lifes.
Advertisement