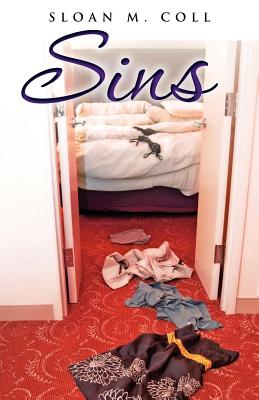 Sins (Paperback)
Createspace Independent Publishing Platform, 9781466382176, 290pp.
Publication Date: January 27, 2012
About the Author
Born and raised in Connecticut, Sloan M. Coll. Now resides in Maine, where she graduated summa cum laude from the University of Maine with a BA in Psychology. After working several years in her chosen field, she now devotes her energies to expanding her involvement in metaphysical studies and her first love, writing. Coll writes about human relationships, both intimate and distant, and how the workings of the human psyche impact even the simplest interactions. Her website, www.sloanmcoll.com, gives an insight into her life as a novelist, the origins of her pseudonym, additional areas that capture her interest, and selective samples of other pieces and poems she has written. Itch is currently on sale as a Nookbook with Barnes and Noble, and her most recent book is entitled Sins, following both Bitter Glass and Itch. Coll's leisure time is spent with her husband, five cats, one piano, and several flutes. The author travels as often as she can.
Advertisement