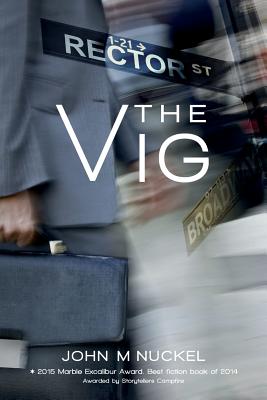 The Vig (Paperback)
Createspace Independent Publishing Platform, 9781466385344, 206pp.
Publication Date: December 10, 2011
* Individual store prices may vary.
or
Not Currently Available for Direct Purchase
About the Author
Personal private equity advisor by day. Writer by night. I've loved reading and writers from a very early age. I always had my nose in a book. I love telling stories and have always had a creative side to me. I used to express it through my music collection. I'm the kind of guy that weeps at a guitar or sax solo. Once I started writing, I knew I would never stop. It just clicked for me. I spend many nights & early mornings writing. I can take readers to places that I have been or have imagined. I have the ability to write descriptions about places or people that I haven't seen or met and later find them to be accurate. I'm unique in that I was raised on the wrong side of the tracks and have known some bad characters. I know their sensibilities and idea of right and wrong. Later in my life I've entered into the world of the wealthy through my business. I know the con man and the business tycoon. I've sat with them and dealt with both sides of the spectrum as an equal. "I read Tender is the Night by Fitzgerald. As always his writing reaffirmed what a hack I am in comparison. Then I can't compare myself to Willie Mays or the Beatles either." John's Six Word Memoir: "I never gave up my daydream"
Advertisement