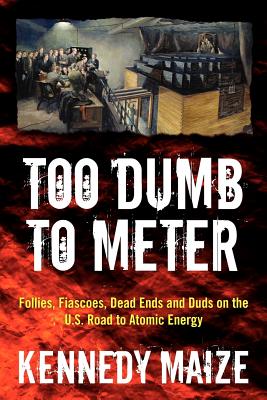 Too Dumb to Meter: Follies, Fiascoes, Dead Ends and Duds on the U.S. Road to Atomic Energy (Paperback)
Follies, Fiascoes, Dead Ends and Duds on the U.S. Road to Atomic Energy
Createspace, 9781466420526, 260pp.
Publication Date: February 24, 2012
About the Author
Kennedy Maize has been a journalist covering the U.S. energy scene for 40 years. He is executive editor of Managing Power magazine and a contributing editor of POWER magazine. Maize was the founder of The Electricity Daily in 1993 and its editor until 2006. He was a writer and editor for the Energy Daily, covering energy politics in Washington, from 1979 to 1990. He has also served in management positions at the National Institutes of Health and the U.S. Nuclear Regulatory Commission and worked for several non-profit groups including the Union of Concerned Scientists, the Consumer Energy Council of America Research Foundation, and the American Public Power Association. Over his years as a journalist, Maize has covered the creation of the U.S. Department of Energy, the Three Mile Island accident, the Chernobyl disaster, the Fukushima catastrophe. He has written about the rise and fall of the Clinch River Breeder Reactor, and the feckless U.S. nuclear waste policy since the debates over the 1982 Nuclear Waste Policy Act and through the failure of the Yucca Mountain project. He has followed and written about every energy secretary since the first, James Schlesinger, in the Carter administration.
Advertisement