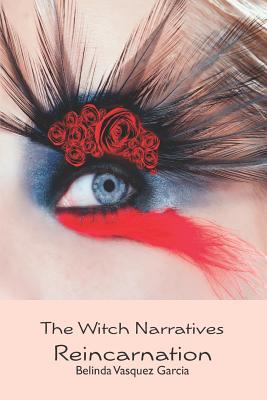 The Witch Narratives: Reincarnation (Land of Enchantment #1) (Paperback)
Reincarnation (Land of Enchantment #1)
Createspace Independent Publishing Platform, 9781466429796, 352pp.
Publication Date: January 20, 2012
About the Author
Belinda Vasquez Garcia came across a photograph of a Native American girl standing between her mother and aunt. All three were witches, and she was intrigued by the haunted eyes of the young witch. She thought about a half-breed girl being forced to follow in her mother's magical footsteps and join the family business, so to speak... For centuries in New Mexico, the Spanish Inquisition hunted down, tried, tortured and hung witches. One midnight when Belinda was thirteen, she heard La Llorona crying from the ditch behind her house, and the bone-chilling cries terrified her for two months afterwards. Her other writing inspiration is taken from true witchcraft tales she heard as a child, a Native American influence in her youth, and research. Her vision is to fashion colorful and realistic characters that live in compelling worlds which speak of sorcerers, witches, spiritual journeys, human compassion, individual frailties, love, hate, and the importance of family. P.S. - A piedra iman, a shape-shifting rock, supposedly exists. Belinda is still searching for one and will let you know when she finds the magic lodestone.
Advertisement