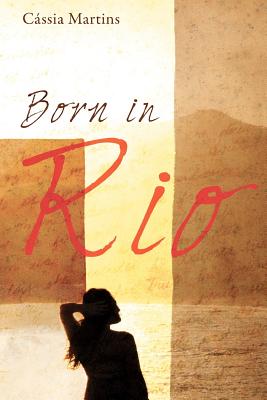 Born in Rio (Paperback)
Createspace Independent Publishing Platform, 9781466441798, 330pp.
Publication Date: October 31, 2011
Description
"I never socialized on weekends and always politely declined the few invitations, alleging either that I was not feeling well or that I had a family gathering to attend. Only I had no family--with the exception of my mother, who lived miles away in South Florida. At thirty-seven, I was far from wanting a family of my own; I couldn't remember the last time the thought came up. I wanted no chaos in my life. But I have come to learn that life happens independent from what we want." *** Rita Ray was cold-hearted, no doubt. A straight shooter making an enviable life in the finance world. She had no real recollections of her childhood before the age of ten, when she fled with her mother from Brazil to the United States. She never learned why. A box of letters, found following her mother's death, will reveal evidence of puzzling events back in Brazil. Born in Rio is a moving, psychologically charged novel with thrilling turns, embraced by a contemporary love affair in Rio de Janeiro. Rita's journey of discovery, and self-discovery, delights readers in a well-crafted plot among lush descriptions of Brazil-its history, its people and its soul. Laced with wit and spiced with mystery, it's a compelling, transporting tale with a heart. In the 2016 Summer Olympic city Rita might just find what she never thought she was looking for. An immigrant story. A devastating crime. A chance to forgive, to love again. And a woman born in Rio. *** A Brazilian International Press Awards Winner An IndieReader Discovery Award Finalist "A colorful story of personal growth that ripens in Rio." - Kirkus "Martins effectively captures life in Brazil's most famous city." - Publisher's Weekly ..". beautifully written first effort." - IndieReader For more check: www.borninrio.com.
About the Author
A dog-lover, devoted artist and Wharton MBA, Cassia Martins was born in the mountainous city of Petropolis, one hour away from Rio de Janeiro, Brazil. Having spent much of her childhood in Brazil, she subsequently settled in the United States. She graduated from Boston University with a BA in Economics and International Relations and has an MBA from the University of Pennsylvania's Wharton School. Cassia is also an accomplished artist, and after living abroad for many years, she felt a call to return to her homeland, along with her long-haired dachshund, Dolce, and dedicate time to her artistic, and entrepreneurial, endeavors. Born in Rio, which was conceived in precisely 9 months, is the result of that experience."
Advertisement