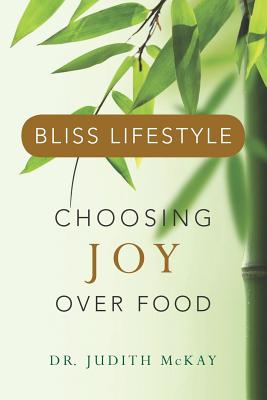 Bliss Lifestyle: Choosing Joy Over Food (Paperback)
Choosing Joy Over Food
Createspace Independent Publishing Platform, 9781466469327, 246pp.
Publication Date: July 6, 2012
About the Author
For over 30 years clinical psychologist, Dr. Judith McKay, has helped clients create a more peaceful and healthy life. She has taught hundreds of clients about the psychological, emotional and behavioral elements of weight loss and maintenance. She has also worked with patients with chronic pain, anxiety and depression. Her extensive experience in mind/body healing includes her work at the UCLA Pain Management Clinic and the UCLA Boyer Cancer Clinic. She designed and implemented the behavioral program at the Pain Management Institute at USC Medical Center. For over 8 years at City of Hope National Medical Center Dr. McKay helped cancer, AIDS, cardiac and diabetic patients to deal with the demands of their diagnoses in the most adaptive way . She also wrote the curriculum and taught the behavior modification portion of City of Hope's weight loss program. She has facilitated cancer support groups through the Wellness Community and Vital Options for Young Adults With Cancer. Dr. McKay has written numerous journal articles, chapters and papers on various aspects of enhancing awareness to establish healthier lifestyles and has taught courses in "Mindful Living, Mindful Eating" at the Scripps Center for Integrative Medicine in La Jolla. She has lectured and taught internationally on the subject of mind/body health.
Advertisement