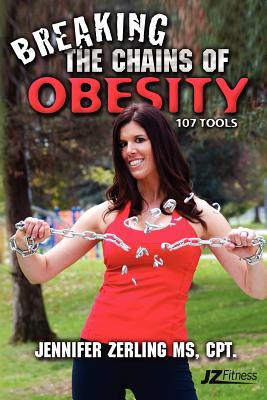 Breaking the Chains of Obesity (Paperback)
107 Tools
Createspace Independent Publishing Platform, 9781466469907, 296pp.
Publication Date: August 3, 2012
* Individual store prices may vary.
Description
Our fast pace culture and technological dependency consumes us to the point of leaving little to no attention for our own personal needs. Breaking the Chains of Obesity, 107 tools, offers a toolbox of HOW TO answers for all those who have been in the never ending quest for weight loss. This book is not a fad diet nor is it an exercise book. It is an all encompassing mind, body, and soul enhancing experience that utilizes tools and exercises at the end of each tool to help people combat their habitual poor lifestyle behaviors due to stress, depression, boredom, comfort, and cultural expectations. Remember, obesity and even overweight leads to heart disease, cancer, diabetes and a whole series of other dangerous conditions. It's time to eradicate these diseases by breaking the chains of obesity through a workbook of lifestyle changing strategies- starting with you.
About the Author
Jennifer Zerling, also known as JZ, holds a Master's degree in kinesiology and maintains a variety of national personal training certifications. Her thesis, which observed the effects of an original, structured exercise program in pre-pubescent children, yielded significant improvements in the population's body composition. An avid fitness enthusiast, Jenn instructs several group exercise classes in Los Angeles and trains individual clients. As the leader of Cenegenics' Nutrition & Exercise department in Beverly Hills, she designs nutritional and exercise programs for both new and existing patients, while keeping them motivated to make positive lifestyle changes. Her exercise prescriptions stem from the postural, strength and flexibility assessments, VO2MAX testing, and the diagnostic data extrapolated from the lunar densitometry and CIMT ultrasound images. Jenn's influential role is not limited to Cenegenics Beverly Hills, as she is the Editor-in-Chief for the Cenegenics Times Newsletter, which discusses several components regarding nutrition/nutraceuticals, exercise, and healthy lifestyles. With her dire ambition to help America shrink their waistlines and banish avoidable diseases, Jenn has written a self-help book titled, Breaking the Chains of Obesity, 107 Tools. Her former work experience included managing health clubs, fitness departments, and medical weight loss clinics. JZ knows the ropes for helping people reach their goals through her coaching which utilizes the tools listed in her book.