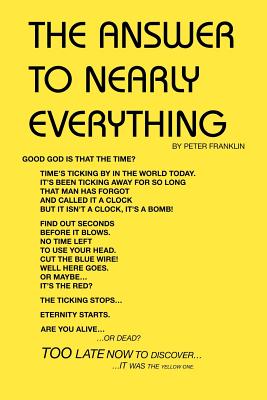 The Answer to Nearly Everything (Paperback)
Trafford Publishing, 9781466913141, 328pp.
Publication Date: February 13, 2012
* Individual store prices may vary.
Description
The only information we have on Atlantis is from a very ancient Egyptian account that describes it as bigger than all their neighbours combined. Why is this fact ignored by most of the fanciful theories? From Atlantis to our current scientific predictions, the truth about so many things becomes clear and obvious only if all the facts are collected and examined, yet many people just select those that agree with their thinking. The resulting conflict between experience and belief, truth and distortion or good and bad, is only resolved when science, philosophy and theology are harmonized and examined as aspects of one universal truth.