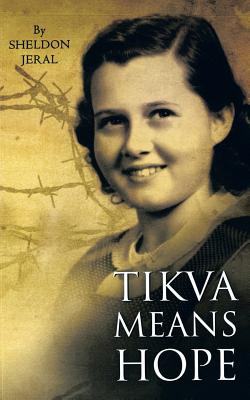 Tikva Means Hope
Paperback

* Individual store prices may vary.
Other Editions of This Title:
Paperback (6/3/2011)
Description
On July 21, 1941, Tikva Cholomovitch was born in Kovno, Lithuania, to Yosef and Asya Cholomovitch, her birth against the direct orders of the Nazis, who had occupied Kovno just one month prior, forbidding the birth of Jewish children. Rescued by her parents and relatives from Hitler's action against children, during which all children under twelve years of age were taken away from their parents and murdered, Tikva began an odyssey that saw her hidden in a bunker for weeks to avoid detection by Nazi soldiers, her health so deteriorated that death, for the not-yet-three-year-old Tikva, was imminent; rescued by a Catholic Lithuanian family, who risked their lives and the lives of their two young daughters to save Tikva in a late-night exchange at the barbed wire fence, bribing a Nazi guard to secure her safety; uniting with an aunt and uncle who would take her to Palestine (which, eventually, becomes Israel) and to life on a kibbutz; making a voyage across the sea to America to be adopted by Izz and Edna Polsky of Philadelphia. Told in a straightforward narrative, unadorned and plainly conceived, Tikva Means Hope connects in a fundamental manner, hitting emotional chords straight on, with no manipulation or preconception. Meant as a tribute, it is far more a story that strikes a universal chord of survival, community, and love.
Trafford Publishing, 9781466961807, 194pp.
Publication Date: November 22, 2013