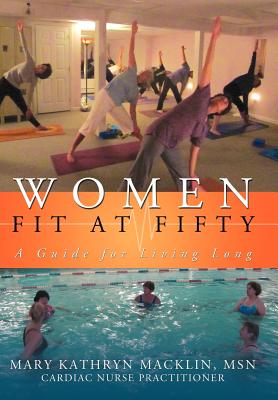 Women (Hardcover)
Fit at Fifty: A Guide for Living Long
Authorhouse, 9781467040426, 144pp.
Publication Date: October 25, 2011
Other Editions of This Title:
Paperback (10/25/2011)
* Individual store prices may vary.
Description
For most women, turning fifty can be a harsh signpost. Our children are leaving home. We've suffered losses of family and friends. Our parents are aging. Retirement is potentially around the corner. And our bodies are transforming once again, both on the outside and silently within, presenting new and sometimes alarming shifts. Yet the age of fifty may merely be the halfway point in our lives. Now is the time to dig deep inside to find the inspiration to make changes. Now is the time to take charge of the ensuing years and live them with gusto.
Women: Fit at Fifty provides the tools to help jump start your way towards a healthier life style. The time to take charge of your life is now. This book is written for all the women out there who know they should do more to stay healthy. It is for women who want to change their behaviors but need a boost to get started. It is for women who have never exercised and mistakenly think it is too late to start. This book is for those of you who have just been told that you need to change your life style to save your health. It is for younger women who one day will be fifty and want to be prepared. It is also for those of you who have strayed from an exercise routine and need to get back, and for women who have stayed active but need the support to continue. Women: Fit at Fifty is for all of you who are embracing your fifties and want to live a much longer, healthier life.