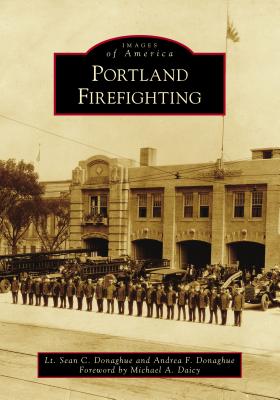 Portland Firefighting (Images of America) (Paperback)
Arcadia Publishing (SC), 9781467128285, 128pp.
Publication Date: March 12, 2018
* Individual store prices may vary.
Description
The city of Portland, Maine, has an extraordinary history as a prominent seaport dating back to early colonial times. Few realize how heavily intertwined this history is with fire and firefighting. The motto of the city, Resurgam, is Latin for "I will rise again." The city symbol has long included the phoenix, a mythological bird that is said to arise from the ashes of its predecessor. With over 20 major conflagrations and four different fires that destroyed the majority of the city, both the symbol and the motto directly reference Portland's perseverance despite catastrophic fire. As the Portland Fire Department celebrates the 250th anniversary of the inception of organized fire protection on March 29, 1768, Portland Firefighting takes the reader on a photographic tour encompassing not only the department's history but also the development of firefighting through the centuries.