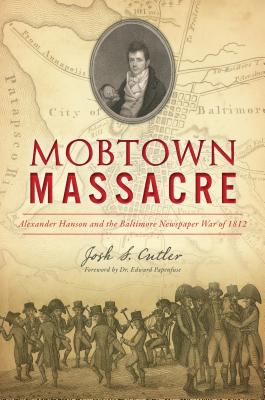 Mobtown Massacre (Paperback)
Alexander Hanson and the Baltimore Newspaper War of 1812
History Press, 9781467142274, 224pp.
Publication Date: February 18, 2019
* Individual store prices may vary.
Description
With a bitterly divided nation plunged into the War of 1812, a fiery young Federalist editor named Alexander Hanson risked his life to defend a newspaper that dared express unpopular views.
His words provoked a violent standoff that crippled the city of Baltimore and left Hanson beaten within an inch of his life. This little-known episode in American history - complete with a midnight jailbreak, bloodthirsty mobs and unspeakable acts of torture - helped shape the course of war, the Federalist Party and the nation's very notion of the freedom of the press. Josh Cutler's history of the Mobtown Massacre offers a lesson in liberty that reverberates today.