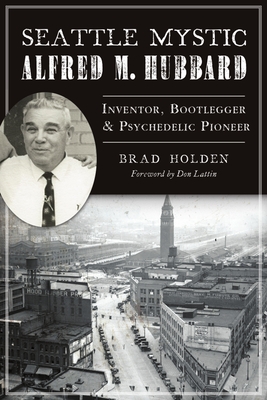 Seattle Mystic Alfred M. Hubbard
Inventor, Bootlegger and Psychedelic Pioneer
Paperback

* Individual store prices may vary.
Other Editions of This Title:
Hardcover (7/26/2021)
Description
Seattle has a long tradition of being at the forefront of technological innovation. In 1919, an eager young inventor named Alfred M. Hubbard made his first newspaper appearance with the announcement of a perpetual motion machine that harnessed energy from Earth's atmosphere. From there, Hubbard transformed himself into a charlatan, bootlegger, radio pioneer, top-secret spy, millionaire and uranium entrepreneur. In 1953, after discovering the transformative effects of a little-known hallucinogenic compound, Hubbard would go on to become the Johnny Appleseed of LSD, introducing the psychedelic to many of the era's vanguards and an entire generation. Join author and historian Brad Holden as he chronicles the fascinating life of one of Seattle's legendary figures.
History Press, 9781467148061, 144pp.
Publication Date: July 26, 2021