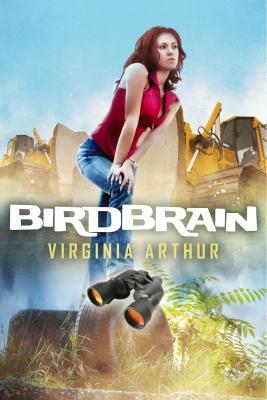 Birdbrain
Paperback

* Individual store prices may vary.
Description
Think of it as a chronicle of the American environmental movement circa late 1970′s-80′s through the eyes of an innocent but partying young country girl who has suppressed so much while waiting for her working class guy to get a clue…It's accidentally gazing at an eastern bluebird that cracks the thin veneer of her life, finally jolting her out of a marriage-induced lobotomy to the realization that the world doesn't end at her skin. Life bashes her around a bit which releases her intellectual tendencies, pissing off her rural friends–"Drink Another Beer! Enjoy the Barbecue! Lighten Up!"

Adding to the turmoil are colossal losses she has little idea how to deal with. Ellie leaves "Shake" to undertake some kind of pilgrimage, a subconscious attempt to heal herself but her feeling of alienation does not abate simply because she changes her geography. Her taking to the road makes for a very 'biodiverse' set of experiences, from roaming spirits in the desert, gnatcatchers in California, accidental crusades against development, ascending tufas at Mono Lake, to dancing cowboys and hoodoos in Wyoming, not to mention those sympathetic truckers on I-8O. In addition to being humorous, birds and ecological science are woven throughout the novel so you may just learn something. The novel is based on the real-life experiences of Virginia who has been a professional field biologist for over 20 years. Virginia grew up in Ohio where she watched everything around her get bulldozed out of existence. She did the trip west, the one we all do sooner or later, only to see the same thing happening in the west.


Ecological Outreach Services, 9781467590990, 500pp.
Publication Date: June 1, 2014
or
Not Currently Available for Direct Purchase