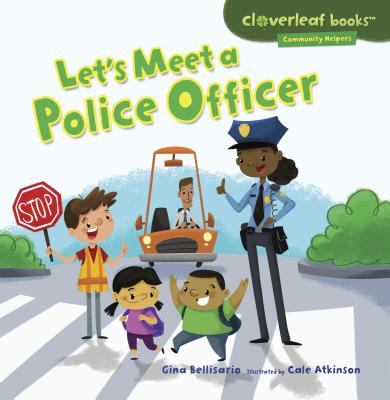 Let's Meet a Police Officer (Cloverleaf Books (TM) -- Community Helpers)
Paperback

* Individual store prices may vary.
Description
Let's Meet a Police Officer
Do you want to learn more about police cars? Police dogs? Other tools the police use? Then it's your lucky day
Officer Gabby is a police officer. She knows how to keep people safe. She shows a group of kids how she does her job.
Three cheers for police officers
Cartoon-style animated drawings in bright colors introduce diverse characters who will capture children's interest. --School Library Journal

In each book introducing a community-benefiting career, schoolchildren meet one adult to learn about his or her job; information includes the training required to become a firefighter, doctor, etc., daily routines, and primary responsibilities. The content is inclusive and up-to-date but delivered though vapid stories. Peppy computer-generated cartoons are amateur. - The Horn Book Guide
Free downloadable series teaching guide available.
Millbrook Press (Tm), 9781467708043, 24pp.
Publication Date: January 1, 2013