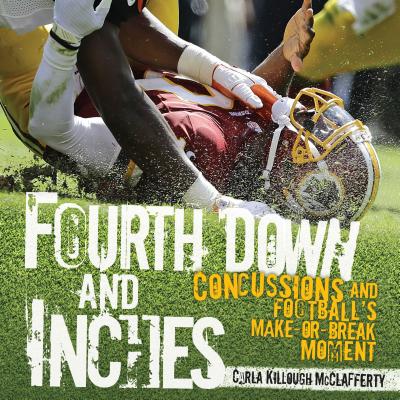 Fourth Down and Inches: Concussions and Football's Make-Or-Break Moment (Library Binding)
Concussions and Football's Make-Or-Break Moment
Carolrhoda Books, 9781467710671, 96pp.
Publication Date: September 1, 2013
Description
When the 1905 football season ended, nineteen players were dead and countless others were critically injured. The public was outraged. The game had reached a make-or-break moment fourth down and inches. Coaches, players, fans, and even the president of the United States had one last chance: change football or leave the field.
Football's defenders managed to move the chains. Rule changes and reforms after 1905 saved the game and cleared the way for it to become America's most popular sport. But they didn't fix everything.
Today, football faces a new injury crisis as dire as 1905's. With increased awareness about brain injury, reported concussions are on the rise among football players. But experts fear concussions may only be the tip of the iceberg. The injuries are almost invisible, but the stakes couldn't be higher: the brains of millions of young football players across the country.
Advertisement