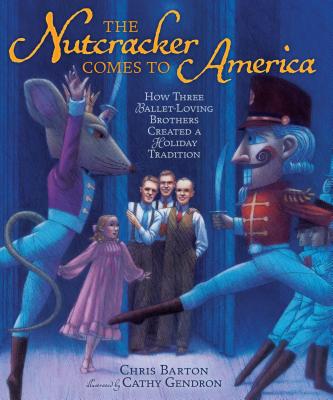 The Nutcracker Comes to America (Library Binding)
How Three Ballet-Loving Brothers Created a Holiday Tradition
Millbrook Press (Tm), 9781467721516, 36pp.
Publication Date: September 1, 2015
* Individual store prices may vary.
Description
Every December, The Nutcracker comes to life in theaters all across the United States. But how did this 19th-century Russian ballet become such a big part of the holidays in 21st-century America?

Meet Willam, Harold, and Lew Christensen, three small-town Utah boys who caught the ballet bug in the early 1900s. They performed on vaudeville and took part in the New York City dance scene. Russian immigrants shared the story of The Nutcracker with them, and during World War II, they staged their own Christmastime production in San Francisco. It was America's first full-length version and the beginning of a delightful holiday tradition.