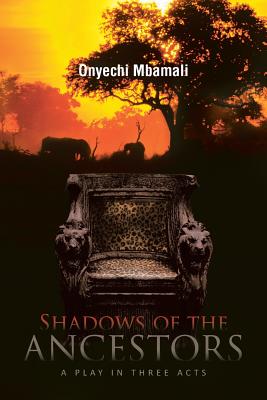 Shadows of the Ancestors
A Play in Three Acts
Paperback

* Individual store prices may vary.
Description
This three-act play exploits youth radicalism in exploring the course and outcome of a brand of idealism which disregards the settled order in the pursuit of a social change objective. The great ruler of Umudimkpa, a land of warriors, has just passed away. He leaves behind a great legacy, but his cabinet of high chiefs is riven with differences in commitment to his reform programme which abolished slave killing all through the kingdom. His son, Ifediba, a very young man, receives the coded call to return post-haste from his hunting fields, a royal reserve where as crown prince he reigns in wait. To everyone's consternation, the young prince tarries beyond reason. When he finally shows up, it is with a handful of trouble as he has put a slave girl from the neighbouring kingdom of Umuachala in the family way and insists on marrying her. The bruising slight to the slave girl's mistress (the princess of Umuachala whom he is expected to marry) is aggravated by the ill-advised decision to abduct ("liberate") her parents and siblings. There is unprecedented tension and threat of war between the two powerful kingdoms which had shared a history of unbroken peace for ages. Umudimkpa is never late to battle but Umuachala does not spare. Ifediba proclaims total emancipation of slaves and needs the support of the elders represented by the high chiefs to move against Umuachala and possibly unite both kingdoms. The dramatic clash of vision is followed by a total breakdown in communication. Ifediba, feeling let down, turns hostile and resolves to shake up the revered cabinet of high chiefs, right after his coronation. But the elders move overnight to bury their own feuds and close ranks - their mantra: "kingdom is people." An important meeting is scheduled to move the kingdom out of the empasse. On the eve of the meeting, Ifediba's mother, one of the three wives of the demised monarch, cracks under severe emotional stress and her demented effusions raise serious paternity questions about all her children including the crown prince himself.
Authorhouse UK, 9781467880459, 148pp.
Publication Date: December 22, 2011