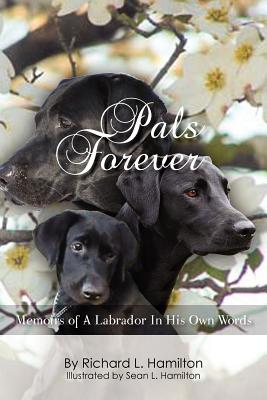 Pals Forever: Memoirs of a Labrador in His Own Words (Paperback)
Memoirs of a Labrador in His Own Words
Createspace, 9781467919647, 144pp.
Publication Date: January 17, 2012
About the Author
Richard L. Hamilton, the author of Shiloh to Durham Station, 18th Wisconsin Infantry Regiment: With Captain Robert S. McMichael's Civil War Letters (2011), Oh! Hast Thou Forgotten, Michigan Cavalry in the Civil War: The Gettysburg Campaign (book-2008, Audio version-2010), and The Plant: Oh Quality Where Art Thou (2009), and he is the co-editor of A Man From Montana by Freeman Halverson (2011). Richard is a retired General Motors Corporation manufacturing engineering manager who holds a BS degree in mechanical engineering from Kettering University (GMI), and MS degree in industrial supervision from Western Michigan University. He is a former assistant professor of engineering technology at Western Michigan University, and Director of Technology at Ferris State University. He has written three unpublished books concerning genealogy and biographies of his Hamilton-Patten family. In the Civil War re-enactor uniform of his ancestor, he gives presentations to libraries, historical societies, and civic clubs concerning the service of his maternal ancestor, Sgt. George T. Patten, who fought with Brigadier General George A. Custer in the Michigan Cavalry Brigade. His paternal ancestor, Pvt. Samuel M. Hamilton fought with General John Buford in the 1st Division U.S. Cavalry. Richard is a member of the Sons of the American Revolution, and Sons of the Union Veterans: Michigan Department, Curtenius Guard Camp No. 17. He is also a Mayflower Society candidate as a descendent of John Alden and Priscilla Mullens.
Advertisement