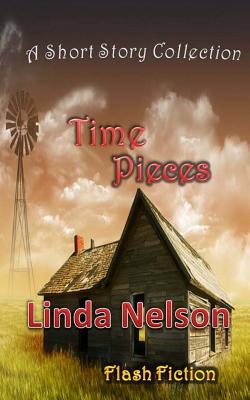 Time Pieces (Paperback)
A Short Story Collection
Createspace Independent Publishing Platform, 9781467932882, 84pp.
Publication Date: November 10, 2011
* Individual store prices may vary.
Description
A Flash Fiction collection of Short Stories, some of which are humorous and entertaining. All written by Linda Nelson, the author of Aaron & Keja: Time Dragon. This collection features titles: Trick or Treat with Gork and Tonk, Bed Bug Ridden, The Bee Dance, Berry Picking For Mom, and many more for the young and old, consisting of a total of thirteen stories in all. "Quick read great for bedtime stories...
About the Author
Linda Nelson is a YA Contemporary, Fantasy, and Romance author. She published her first work, Friends of Choice, in 2010 and wrote her first YA Romance, Along Came Neil, in 2013, after joining RWA at the request of a friend. When she isn't creating dramatic situations for her Contemporary characters, she's most likely playing tug with her pup, Keelaa, the pup with the razor sharp teeth. You can visit her at www.lindajnelson.com