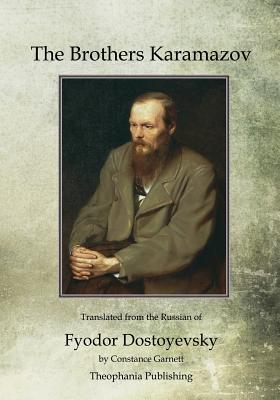 The Brothers Karamazov (Paperback)
Createspace Independent Publishing Platform, 9781468023961, 666pp.
Publication Date: December 3, 2011
Other Editions of This Title:
Digital Audiobook (7/31/2007)
Paperback (7/11/2011)
Paperback (6/12/2019)
Paperback (10/10/2013)
Paperback (9/23/2013)
Paperback (5/19/2019)
Paperback, Spanish (1/2/2019)
Paperback (7/15/2010)
Paperback (10/1/2014)
Hardcover (9/29/2015)
Hardcover (6/12/2019)
* Individual store prices may vary.
Description
The Brothers Karamazov is a passionate philosophical novel that enters deeply into the ethical debates of God, free will, and morality. It is a spiritual drama of moral struggles concerning faith, doubt, and reason, set against a modernizing Russia. Dostoyevsky composed much of the novel in Staraya Russa, which is also the main setting of the novel. The Brothers Karamazov has had a deep influence on many writers and philosophers that followed it. Sigmund Freud called it "the most magnificent novel ever written" and was fascinated with the book for its Oedipal themes. In 1928 Freud published a paper titled "Dostoevsky and Parricide" in which he investigated Dostoyevsky's own neuroses. Freud claimed that Dostoyevsky's epilepsy was not a natural condition but instead a physical manifestation of the author's hidden guilt over his father's death. According to Freud, Dostoyevsky (and all other sons) wished for the death of his father because of latent desire for his mother; and as evidence Freud cites the fact that Dostoyevsky's epileptic fits did not begin until he turned 18, the year his father died. The themes of patricide and guilt, especially in the form of moral guilt illustrated by Ivan Karamazov, would then obviously follow for Freud as literary evidence of this theory. However, scholars have since discredited Freud's connection because of evidence showing that Dostoyevsky's children inherited his epileptic condition, making the cause biological, rather than psychological.