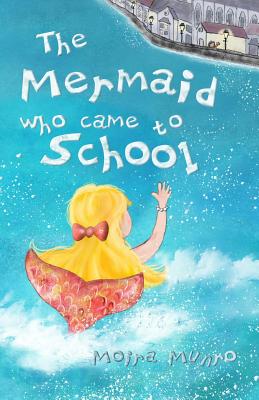 The Mermaid Who Came to School - colour edition (Paperback)
A funny thing happened on World Book Day
Createspace Independent Publishing Platform, 9781468060232, 64pp.
Publication Date: January 7, 2012
Other Editions of This Title:
Paperback (1/7/2012)
* Individual store prices may vary.
Description
What can you do if you're a lonely mermaid, you long for friends, and the only school is on dry land? Leena's dad has warned her that humans are dangerous, but on World Book Day, when all the children are dressed up as storybook characters, Leena grabs her chance. But with her new best friend asking questions, the Head demanding to meet Leena's parents, and loud-mouthed bully Trandulah spying on her, how long can Leena keep her secret? Around thirty minutes of read-aloud fun, mystery and danger, for children aged five or six upwards. Large text and a colour illustration at each page turn for the delight of young readers. (Also available are an ebook edition, a black & white paperback edition, and an audiobook). This story, first published by Macmillan Children's Books, is illustrated in this new edition by author/illustrator Moira Munro. It's also available as an audiobook, an eBook, and as a black and white paperback.
About the Author
I went to schools where not a single mermaid was ever seen. Paris and Brussels are miles from the sea, so the chances of a sighting were pretty low. I now live in Glasgow, which is probably still too far for a mermaid to walk. But I often visits children with my stories and illustrations, so perhaps one day, in a school or library near the sea, I'll get lucky. But I'll be just as lucky if you, the reader, are transported to a rich other world every time you read this story. You can find out more about my books, illustrations and school visits on www.moiramunro.com, where you'll also find pictures of various attempts I made at painting the cover for this story. And if Facebook, Twitter and Google+ have become old hat by the time you read this, I'm sure my website will give you the latest way to be in touch.