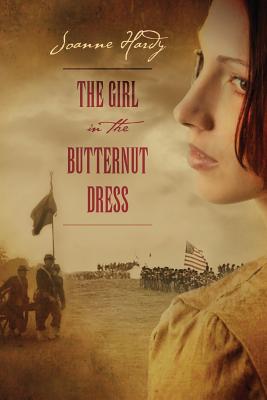 The Girl in the Butternut Dress (Paperback)
Createspace Independent Publishing Platform, 9781468068412, 486pp.
Publication Date: September 24, 2012
About the Author
"The Girl in the Butternut Dress" is my debut novel. I grew up in the locale where the events in the story took place. My father remembered hearing, as a little boy, his two grandfather, both Civil War veterans, talk about their war experiences and the unrest in the county during the war, as well. My childhood was steeped in the lore of the era which my father brought to life for me. Later, I did my own investigation into the local turbulence I had heard about and found an even broader, richer drama than I had been told. Though politically the state of Illinois belonged to the Union, it was deeply contested territory peopled by settlers who's roots were in Virginia or the Carolinas. As the war dragged on, discouragement ran high, and Union soldiers deserted their army and found refuge in a campground, with Confederate sympathizers sheltering and provisioning them with ammunition. In this tinderbox of divided loyalties and hair-trigger tempers, I found the seeds for a story of two troubled lovers, one who has secretly helped escaping slaves on a farm that is a station on the Underground Railroad, and the other who believes the Southern nation has a right to be recognized. After retiring from a two-decade teaching career, I continued to write for both local and national publications. While working on this novel, I found a home for my addiction to history, genealogy and writing in organizations such as Daughters of the American Revolution, the Palm Springs Writers' Guild, and National League of American Pen Women, a consortium of female artists, composers and writers.
Advertisement