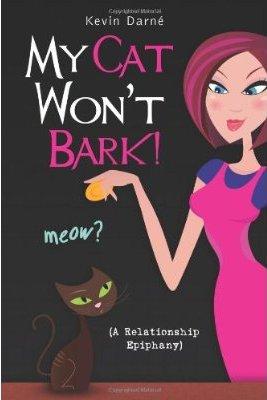 My Cat Won't Bark! (a Relationship Epiphany) (Paperback)
Createspace Independent Publishing Platform, 9781468104721, 226pp.
Publication Date: May 23, 2012
* Individual store prices may vary.
Description
2012 ForeWord Reviews Book of the Year Award Finalist for the "Family & Relationships" category. Award Winning Finalist in the 'Self-Help: Relationships' category of the 2013 International Book Awards. My Cat Won't Bark (A Relationship Epiphany) is about seeing things as they are in our relationships. It's stripping away any illusions we may have conjured up and removing unrealistic expectations. It is a primary and primal message of self-empowerment. Kevin Darn delivers the all-important message that we tend to forget: Life is a personal journey. Our lives are the result of decisions and choices we have made. Each of us chooses our own friends, lovers, and spouse. We have the ability to learn from our mistakes and make better choices for ourselves in the future. When we change, our circumstances change. Darn attacks the well-established Changing Water into Wine Myth, Communication Myth, Relationship Work Myth, Unrealistic Romantic Myth, and Monogamy Myth. My Cat Won't Bark : reveals and defines The Three Basic Types of Cheaters, The Real Meaning of Commitment, The One: Separating Myth from Reality, The Six Common Mistakes Women Make with Online Dating, The Recipe for Relationship Happiness, Finding Your Own Way, and much, much more My Cat Won't Bark (A Relationship Epiphany) will forever change the way you view and choose your relationships.