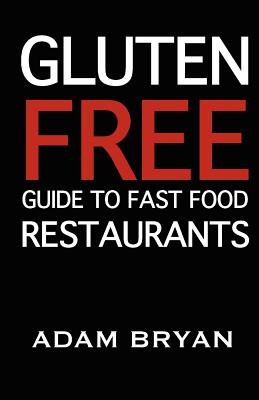 The Gluten Free Guide to Fast Food Restaurants (Paperback)
Createspace Independent Publishing Platform, 9781468107463, 76pp.
Publication Date: April 11, 2012
* Individual store prices may vary.
Description
Discover all the gluten free menu items from over 40 international and domestic fast food restaurants. Whether you have a gluten allergy or are just trying to live a gluten-free lifestyle, this fast food guide will help you discover thousands of gluten free items available at some of the most popular fast food restaurants in the world.
About the Author
Adam Bryan is respected as one of the leading authorities in gluten-free fast food. He's been featured on Examiner.com, Yelp, Urbanspoon, and numerous of food blogs. He is also the author of the Under 21 Guide to Las Vegas, Travel Bargains Deals and Steals, The Real Estate Investing Dictionary, and Dorm Room Money Makers. You can find him at www.GlutenFreeFastFoodHQ.com