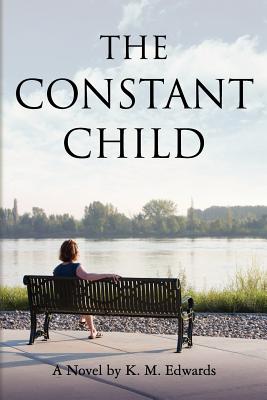 The Constant Child (Paperback)
Createspace, 9781468121421, 256pp.
Publication Date: February 8, 2012
About the Author
K. M. Edwards moved from St. Louis, Missouri, to the Flint Hills of Kansas when her husband retired. She and her husband, her ninety-one year old mother, a retired racing greyhound, and a formerly feral cat have lived there together for over five years. She published over twenty scholarly papers, articles, and reports during her tenure as a project director at a nationally respected research center at Washington University in St. Louis, Missouri. K. M. considers herself a youngster at heart. She is in her sixties, but has a great time telling romantic and suspenseful tales of vibrant and vital people of all ages, and in all stages of life. Her first novel focusses on a widowed woman who moves from a metropolitan area to a rural area in retirement, which somewhat mirrors her own experience (although the tale is truly a work of fiction). Her main character finds reconnection to family, friendship, and a new love as a result of her life-changing move. The author lives in a secluded wooded area, where her main relationships involve a great number of wild creatures and a variety of exceptional people. She hopes that her writing appeals to others who share an enthusiasm for life.
Advertisement