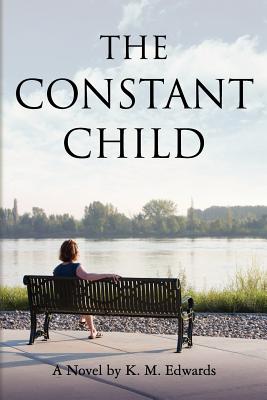 The Constant Child (Paperback)
Createspace Independent Publishing Platform, 9781468121421, 256pp.
Publication Date: February 8, 2012
* Individual store prices may vary.
Description
Fifty-seven year old Marion McAdams von Muellerstahl's husband dies at sixty years of age from a congenital heart malfunction. Marion is devastated by her loss and begins a course of therapy to deal with a depression that has begun to effect every part of her life. A few years later Marion wants to retire and leave Chicago, but she discovered in therapy that must face some unresolved issues from her childhood and give up some old hurts before she can move effectively into a new life phase. She leaves her job, her adult children, and her young grandchildren in the Chicago area and moves to the small northeastern Missouri river town of Berger where she lived as a child; hoping to reunite with her large extended family and finally face her past. She buys and renovates a small farm just outside of Berger and is quickly welcomed into the family fold by members of her four Berger families (both of her parents were born and raised in Berger). She is happily reunited with her best childhood friend, and begins to work to become a trusted member of the Berger community. However, along with Marion's social acceptance comes an involvement in an old mystery, a part to play in a new friend's life-threatening issues, and a confusing relationship with another local retiree - a scientist who recently returned to Berger to help his sister care for their elderly parents. Marion finds a variety of legacies awaiting her in Berger, but she must decide which legacies are of authentic value to her, and which ones might be her undoing. She discovers that no legacy of worth comes without pain and sacrifice.
About the Author
K. M. Edwards moved from St. Louis, Missouri, to the Flint Hills of Kansas when her husband retired. She and her husband, her ninety-one year old mother, a retired racing greyhound, and a formerly feral cat have lived there together for over five years. She published over twenty scholarly papers, articles, and reports during her tenure as a project director at a nationally respected research center at Washington University in St. Louis, Missouri. K. M. considers herself a youngster at heart. She is in her sixties, but has a great time telling romantic and suspenseful tales of vibrant and vital people of all ages, and in all stages of life. Her first novel focusses on a widowed woman who moves from a metropolitan area to a rural area in retirement, which somewhat mirrors her own experience (although the tale is truly a work of fiction). Her main character finds reconnection to family, friendship, and a new love as a result of her life-changing move. The author lives in a secluded wooded area, where her main relationships involve a great number of wild creatures and a variety of exceptional people. She hopes that her writing appeals to others who share an enthusiasm for life.