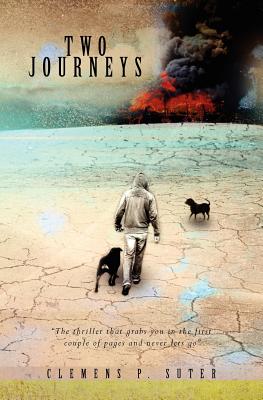 Two Journeys (Paperback)
Createspace Independent Publishing Platform, 9781468122787, 550pp.
Publication Date: April 1, 2012
* Individual store prices may vary.
Description
Alan travels to Tokyo on a routine business trip. Unexpectedly, a pandemic sweeps over Earth, and Alan finds himself to be the sole survivor. He has to set out on an unexpected adventure: in constant fear of injury, sickness and hunger, he decides to travel back Berlin, home of his family, across Asia and Siberia and 10,000 miles of hardship. This adventurous road novel visualizes in tremendous ferocity of what it is like to be the last man on earth. Alan experiences the wild landscapes (the Gobi desert, Siberia) as a mix of stunning beauty and omnipresent danger. As Alan finds out, some other humans seem to have survived as well, but this discovery provides little comfort. Some of these survivors are eager to use the disaster for their own advantage. Electrifying chapters describe his encounter with Somerset, a psychotic warlord, who is assembling an army to conquer Moscow, if not the entire world. An exciting, haunting book. "This apocalyptic thriller grabs you in the first couple of pages and never lets go.
About the Author
Clemens P. Suter is the author of post-apocalyptic and dystopian adventure novels. Suter's first novel "Two Journeys" was published in 2011, and describes the adventures of the sole survivor of a pandemic. Its sequel "Fields of Fire" appeared in 2016. "Celeterra" (2013) is a dystopian novel, centered around the theft of Charles Darwin's testament. Suter's novels are suited for all ages, combining straightforward, linear storytelling with adventure and philosophic elements. Although Suter's topics are serious, romance and humor abound. Suter is a biologist by training, as reflected in his work. Before turning to writing, Clemens P. Suter was a university lecturer, a marketer and IT professional. Married for 30 years, he has two sons, and a dog.