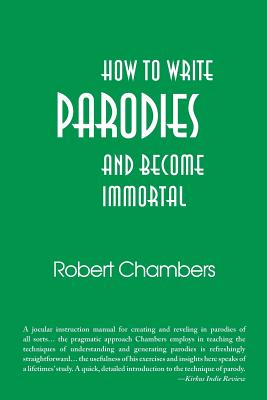 How to Write Parodies and Become Immortal (Paperback)
Createspace Independent Publishing Platform, 9781468139600, 142pp.
Publication Date: March 16, 2012
About the Author
Rob Chambers has been a correspondent for The Economist and an award-winning reporter and columnist for The Atlanta Journal-Constitution. As penance for these transgressions, he has written this volume and its more sober companion, Parody: The Art That Plays With Art. Currently he teaches college literature part-time near Atlanta. Otherwise his life is spent awaiting the arrival of the Antichrist and the daily return of the Good Humor truck.
Advertisement