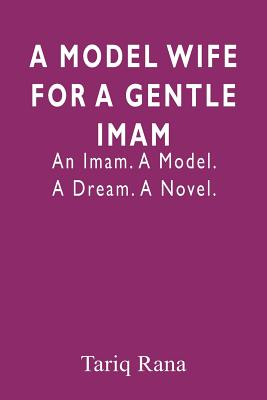 A Model Wife for a Gentle Imam (Paperback)
Createspace Independent Publishing Platform, 9781468162721, 404pp.
Publication Date: March 14, 2012
* Individual store prices may vary.
Description
How does a middle-aged, married with children, man of the cloth, marred by post-traumatic stress from serving with the Coalition in Afghanistan, make a spectacular debut back into society after years of a quiet, reclusive existence? Through a highly controversial polygamous marriage to a fashion supermodel half his age Stacy Kimball, a twenty-two year old pre-med student, the only child of the legendary cosmetic surgeon Dr. Howard Kimball, has a brilliant future as the sole supermodel heiress to her country's aspirations for fame on the fashion runways of the world, when she catches the Imam's eye because of her striking similarity to his own wife. Ali Mansoor Khan, the Imam of Breezewood, fueled by his fascination with an image of his wife as a blue-eyed, blonde Western cowgirl, unwittingly embarks on the most important, possibly even fatal, soul-searching journey of his life. Thrust into the national spotlight over his fascination with a seeming doppelganger of his wife, the Imam is trapped in a head on collision between a haunting past and a troubling future. Amidst crushing uncertainty, he faces ruthless personal choices to successfully surmount the profound obstacles of race, religion and society. Over a tantalizing dream, he willingly risks all against the threat of permanently losing himself and his family. Can he fulfill an unexpected role as a bridge between the Crescent and the Cross? Or is he nothing more than another lost soul finally succumbing to the common peril already devouring other veterans of violence? Can a material girl deliver the Imam of Breezewood from his demons? Or is she his last stop on an inevitable path to self-immolation and the destruction of all that he holds dear: his faith, his family and his community? ...as the New York Times best selling author Tom Wolfe might ask, is Ali "A Man in Full" or just "A Man in Pieces"?
About the Author
This book is Tariq Rana's first finished novel. Several other writing projects of his, focused on the challenges between Islam and the West, are still in various stages of completion. He has a Bachelor's in Science from the University of Ottawa and a Master's in Business from the University of Western Ontario, along with a brief and unblemished record of Canadian military service as a commissioned officer. Currently, he resides in Toronto with his family.