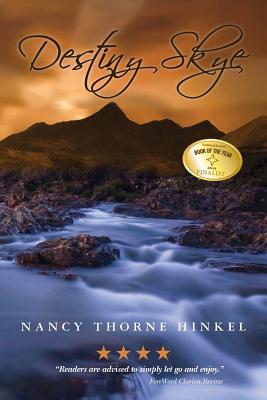 Destiny Skye (Paperback)
Createspace Independent Publishing Platform, 9781468183610, 298pp.
Publication Date: March 26, 2012
* Individual store prices may vary.
Description
Book Of The Year Finalist and Indie Book Of The Year Finalist. ForeWord Review gives Destiny Skye four stars stating; "There are many times in life when a solid, upbeat read is just what the doctor ordered." Dublin Press; "The characters will capture your heart and have you cheering for more. Destiny Skye begs for the wide screen." Nestled in the foothills of North Carolina is Moravian Falls, a rare community rich in love, and fierce in its devotion to all its inhabitants it holds dear. It is within this textured fabric of home that a woman named Emileigh Suggs gathers her resources to perhaps love again. Destiny Skye weaves a shimmering tale of home and the heart, illuminating the strength of the deep ties that bind us all. Anyone who relishes a gentle read with warm humor will find inspiration in its pages to seek out the joy that is within everyone's reach and may well be just around the corner. In the convivial surroundings of her mother Tahlulah Suggs' general store in a small, bucolic southern town, Emileigh navigates the loss of her beloved husband. Tah's ever-present friends (who are known affectionately as the Suggettes) band together in times tough and merry, to lend their wits, strength and eccentricities to every imaginable event. Together, the clever Emily, the forceful Leigh, and the ethereal Louise comprise an alliance like no other, which folds in their three husbands and anyone else that awakens their protective ways. When a mysterious man wearing a kilt drives into town, Emileigh is surprised at her sudden and growing attraction. Slowly, she comes to learn more about this intriguing visitor by the name of Ian MacDougal, who hails from the Isle of Skye in Scotland. And as she does, she must grapple with the ghosts of her past to forge what may be the beginnings of a powerful connection. An absorbing drama spun of romance, humor, and spirituality, Destiny Skye paints a dazzling portrait of life's rich circumstances that bring individuals together, as they sometimes drive them apart. It's an enchanting must-read for anyone who believes in silver linings, and the providence and sparkle that can emerge from a glimmering lake. Ian and Emileigh continue their journey in the upcoming sequel, Seven Sips Of White. Many of Destiny Skye's endearing characters will revisit the pages and a new group of quirky characters residing in Naples, NY appear.
About the Author
Having successfully written several short stories Nancy Thorne Hinkel's first novel showcases her imagination and writing talent. Nancy currently lives in the beautiful high hills of South Bristol, NY. Neighboring Naples in the Finger Lakes wine region of New York. Her constant companions are two Bernese Mountain Dogs, Bo and Karma.