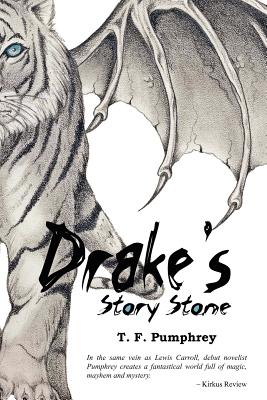 Drake's Story Stone (Paperback)
Createspace, 9781468183641, 308pp.
Publication Date: May 30, 2012
About the Author
Tammie F. Pumphrey is the author of Drake's Story Stone, the first novel in the four-part fantasy series for young adult readers. Though born in California, Tammie spent a good bit of her early childhood living in various places overseas, as her father was in the US Army. However, her family moved back to the states when she was ten and she has been living in Maryland ever since. Mrs. Pumphrey earned a bachelor's degree in elementary education from the University of Maryland at College Park and a master's degree in library science from the College of Notre Dame in Baltimore, Maryland. She has taught at an elementary school in Annapolis, MD for the last fourteen years. It may seem surprising that a multi-colored rocking chair could be the inspiration behind a novel, but it was. While pregnant with her first child, she painted this chair much like a robe of many colors. She hoped it would become a thinking chair where all manner of child-like fantasy could unravel. Like a dream, she was swept away into a whole new world. Thoughts of a young boy and his fantastic adventures played in her head as though on a movie screen. Pumphrey rushed to put on paper what was racing through her mind. This was her first real step toward realizing her true creative passion. Tammie currently works, writes and lives in Maryland with her loving husband, beautiful daughters, and amusing cat.
Advertisement