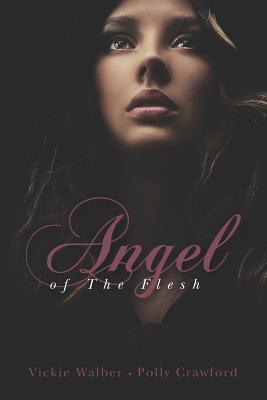 Angel of the Flesh (Paperback)
Createspace Independent Publishing Platform, 9781468198546, 322pp.
Publication Date: April 21, 2012
About the Author
Born on January 9, 1949, Verissa "Vickie" Walber grew up with violence as her constant companion. Shortly after leaving home at age 13 and quitting school in the 8th grade, she embarked on an amazing journey of personal freedom and empowerment. Soon, she became famous on the strip club circuit for her talent and for bringing success wherever she went, from Seattle to San Francisco to Vancouver and Anchorage. In the mid-seventies, Walber was approached by a Hollywood producer to bring to the silver screen a particularly horrific chapter of her life. "The Fifth Floor" came out in 1978 starring Bo Hopkins, Diane Hull, Patti D'Arbanville, Sharon Farrell and Mel Ferrer. She also produced, co-wrote and appeared in "48 Below!," a survival drama about Alaskan teenagers stranded in the wilderness of the Kenai peninsula. More recently, Walber was featured in "Frozen Ground," the Nicolas Cage/John Cusack movie about infamous Alaska serial killer Robert "The Butcher-Baker" Hansen who had targeted her during his killing spree. With the help of Polly Crawford, Vickie Walber wrote "Angel of the Flesh," her autobiographical story depicting her dramatic life experiences deep inside the seedy world of strip clubs and Organized Crime. She lives with her husband David in a small, rural community of America's last frontier, determined to keep helping those in need through their "Ministry of the Living Stones." Unconcerned by her dynamic stature, natural charisma and infectious enthusiasm, Vickie sees herself as a simple woman whose life mission is to root out abuse wherever it dwells.
Advertisement