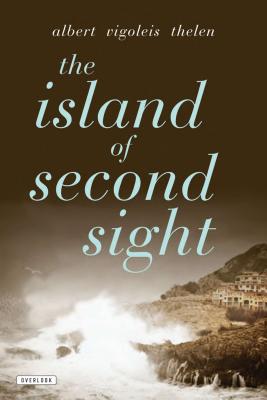 The Island of Second Sight (Hardcover)
A Novel
The Overlook Press, 9781468301168, 816pp.
Publication Date: September 13, 2012
Other Editions of This Title:
Paperback (9/25/2013)
* Individual store prices may vary.
Description
Set on Mallorca in the 1930s in the years leading up to World War II, it is the fictionalized account of the time spent there by author--writing as Vigoleis, his alter-ego--and his wife, Beatrice, lured to the island by Beatrice's dying brother, who, as it turns out not dying at all but broke and ensnared by the local prostitute. Pursued by both the Nazis and Spanish Francoists, Vigoleis and Beatrice embark on a series of the most unpredictable and surreal adventures in order to survive. Low on money, the couple seeks shelter in a brothel for the military, serves as tour guides to groups of German tourists, and befriends such literary figures Robert Graves and Harry Kessler, as well as the local community of smugglers, aristocrats, and exiled German Jews. Vigoleis with his inventor hat on even creates a self-inflating brassiere. Then the Spanish Civil War erupts, presenting new challenges to their escape plan. Throughout, Vigoleis is an irresistibly engaging narrator; by turns amusing, erudite, naughty, and always utterly entertaining. Drawing comparisons to Don Quixote and The Man Without Qualities, The Island of Second Sight is a novel of astonishing and singular richness of language and purpose; the story is picaresque, the voice ironic, the detail often hilarious, yet it is a work of profound seriousness, with an anti-war, anti-fascist, humanistic attitude at its core. With a style ranging from the philosophical to the grotesque, the colloquial to the arcane, The Island of Second Sight is a literary tour de force.
About the Author
Albert Vigoleis Thelen (1903-1989) was a German writer and translator. During the rise of the Nazi regime, he lived on Mallorca with Beatrice Bruckner, whom he married in 1934. "The Island of Second Sight" was awarded the Fontane Prize upon its first publication.

Donald O. White is a Professor of German at Amherst College.
or
Not Currently Available for Direct Purchase