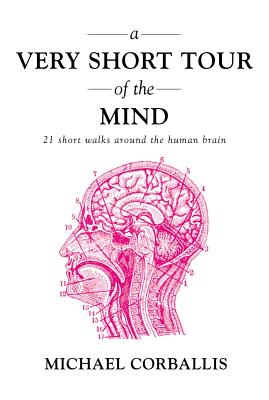 A Very Short Tour of the Mind: 21 Short Walks Around the Human Brain (Hardcover)
21 Short Walks Around the Human Brain
Overlook Duckworth, 9781468306620, 106pp.
Publication Date: June 26, 2013
* Individual store prices may vary.
or
Not Currently Available for Direct Purchase
Description
Modern computers might be faster, and whales might have larger brains, but neither can match the sheer intellect or capacity for creativity that we humans enjoy. In this gem of a book, Corballis introduces us to what we've learned about the intricacies of the human brain over the last fifty years. Leading us through behavioral experiments and neuroscience, cognitive theory and Darwinian evolution with his trademark wit and wisdom, Corballis punctures a few hot-air balloons; "Unleash the creativity of your right brain ") and explains just what we know--and don't know--about our own minds.
About the Author
Michael C. Coraballis is professor emeritus of psychology at the University of Auckland. An outstanding science communicator, he is the author of "From Hand to Mouth: The Origins of Language"(2003) and most recently "The Recursive Mind: The Origins of Human Language, Thought, and Civilization"(2011).
Advertisement