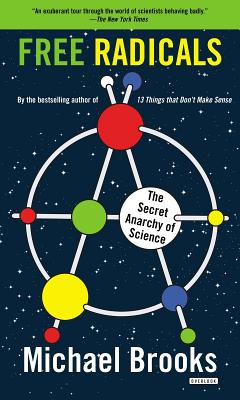 Free Radicals: The Secret Anarchy of Science (Paperback)
The Secret Anarchy of Science
Overlook Press, 9781468306712, 311pp.
Publication Date: June 25, 2013
Description
But the truth is scientists will do anything--take drugs, follow mystical visions, lie, and even cheat--to make a discovery. In Free Radicals, physicist and journalist Michael Brooks seamlessly weaves together true stories of the "mad, bad and dangerous" (The Times) men and women who have revolutionized the scientific world into a fast-paced and thrilling exploration of the real process behind discovery. Brooks also traces the cover-up back to its source: the scientific establishment's reaction to the public fear of science after World War II. He argues that it its high time for science to come clean about just how bold and daring scientists really are.
About the Author
Michael Brooks, who holds a Ph.D. in quantum physics, is an author, journalist, and broadcaster. He is a consultant at New Scientist, has a biweekly column for New Statesman, and is the author of the bestselling nonfiction title "13 Things That Don't Make Sense."
Advertisement