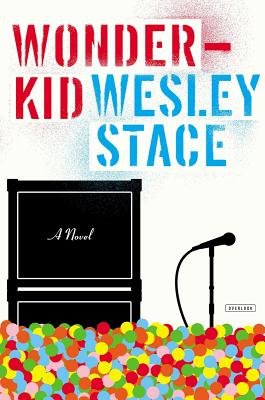 Wonderkid (Hardcover)
Overlook Press, 9781468308013, 343pp.
Publication Date: February 27, 2014
* Individual store prices may vary.
or
Not Currently Available for Direct Purchase
Description
Exposed in his impressionable youth to the absurdist literature of Lewis Carroll and Edward Lear, the Wonderkids' lead singer, songwriter, and resident mad genius Blake Lear has always written lyrics as silly as they are infectious. Why make sense, he says, when nonsense is so much more fun? Rock and roll has always been for the kids, right This is why Blake has no objection when the band is offered a deal with the devil: the Wonderkids will be rock stars, adored and revered. The catch? Their audience will be children. They will be a "kindie" bandavant la lettre, before the Wiggles and Dan Zanes were a twinkle in Raffi's eye. The band takes America by storm, and things go very right--until they go very wrong. The temptations of the road are many, and the Wonderkids are big kids, too. Narrated by Sweet, a boy Blake adopts on a whim, who becomes the band's disciple, merch guy, amateur psychologist, and--eventually--damage control guru, Wonderkidis a delirious and surprisingly touching novel of the dangers of compromise, thwarted ambition, and fathers and sons, told with tremendous humor and energy by Wesley Stace--the rare writer who is as comfortable inside a rock club as he is inside a bookstore. A backstage epic of sex, drugs, and rock and roll, but also sippy cups, pillow fights, and Baby Bjorns, this is Almost Famous through the looking glass.
About the Author
Wesley Stace is the author of three widely acclaimed novels: "Misfortune," selected by the "Washington Post" and Amazon as one of the best novels of the year; "By George," one of the New York Public Library s 2007 Books To Remember; and "Charles Jessold, Considered as a Murderer, " one of the "Wall Street Journal" s best fiction books of 2011. He has released fifteen albums under the name John Wesley Harding and has appeared on "Late Night with Conan O Brien, The Late Show with David Letterman," and "The Tonight Show with Jay Leno." He is the founder of the Cabinet of Wonders variety show, which has featured appearances by Rosanne Cash, Colson Whitehead, and Joshua Ferris, among many others, and which can be heard on NPR. He contributes frequently to the "New York Times" and lives in Philadelphia."
Advertisement