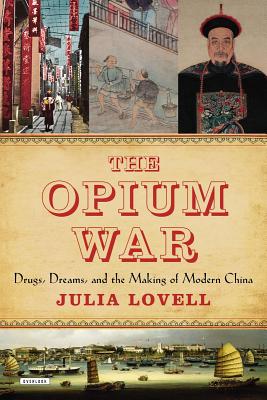 The Opium War: Drugs, Dreams and the Making of Modern China (Hardcover)
Drugs, Dreams and the Making of Modern China
Overlook Press, 9781468308952, 480pp.
Publication Date: August 14, 2014
* Individual store prices may vary.
or
Not Currently Available for Direct Purchase
Description
Beginning with the dramas of the war itself, Julia Lovell explores its causes and consequences and, through this larger narrative, interweaves the curious stories of opium's promoters and attackers.The Opium War is both the story of China's first conflict with the West and an analysis of the country's contemporary self-image. It explores how China's national myths mold its interactions with the outside world, how public memory is spun to serve the present; and how delusion and prejudice have bedeviled its relationship with the modern West.
About the Author
Julia Lovell is an author, translator, and academic. She is the author of the widely acclaimed "The Great Wall: China Against the World 1000 BC AD 2000," which was published in eighteen countries. She has translated many key Chinese works into English, including "Lust, Caution" by Eileen Chang, "The Complete Fiction of Lu Xun," and "Serve the People "by Yan Lianke. She is a lecturer in modern Chinese history and literature at the University of London and writes for the "Guardian," "The Times," the "Economist," and the "Times Literary Supplement." She spends a large part of the year in China with her family."
Advertisement