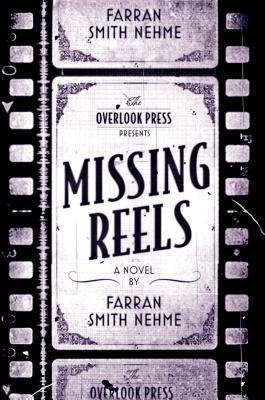 Missing Reels
A Novel
Hardcover

* Individual store prices may vary.
Description
New York in the late 1980s. Ceinwen Reilly has just moved from Yazoo City, Mississippi, and she's never going back, minimum wage job (vintage store salesgirl) and shabby apartment (Avenue C walkup) be damned. Who cares about earthly matters when Ceinwen can spend her days and her nights at fading movie houses—and most of the time that's left trying to look like Jean Harlow? One day, Ceinwen discovers that her downstairs neighbor may have—just possibly—starred in a forgotten silent film that hasn't been seen for ages. So naturally, it's time for a quest. She will track down the film, she will impress her neighbor, and she will become a part of movie history: the archivist as ingénue. As she embarks on her grand mission, Ceinwen meets a somewhat bumbling, very charming, 100% English math professor named Matthew, who is as rational as she is dreamy. Together, they will or will not discover the missing reels, will or will not fall in love, and will or will not encounter the obsessives that make up the New York silent film nut underworld. A novel as winning and energetic as the grand Hollywood films that inspired it, Missing Reels is an irresistible, alchemical mix of Nora Ephron and David Nicholls that will charm and delight.
The Overlook Press, 9781468309270, 352pp.
Publication Date: November 12, 2014
About the Author
Farran Smith Nehme has been writing about classic film at her blog, Self-Styled Siren, since 2005. She also is currently a freelance movie reviewer for the New York Post, and her film writing has appeared in The New York Times, Barron's magazine, Cineaste magazine, The Baffler, and many other publications. In 2008 she was named Film Blogger of the Year by GQ's Tom Carson. She lives in New York City.
or
Not Currently Available for Direct Purchase