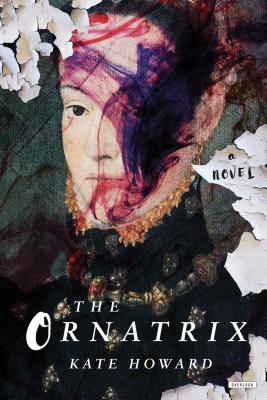 The Ornatrix
A Novel
Hardcover

* Individual store prices may vary.
Other Editions of This Title:
Paperback (11/21/2017)
Harry N. Abrams, 9781468313826, 304pp.
Publication Date: December 6, 2016
About the Author
Kate Howard received her PhD in English Literature from the University of Kent. Her extensive travels throughout Italy, especially the Umbria region, inspired her fiction. The Ornatrix is her debut novel.
1. The complex and flawed characters of The Ornatrix are central to the progression of the novel. Which characters did you like or dislike? Why?
2. Envy is often a catalyst for conflict in The Ornatrix. How would the story change if the characters of Flavia, Ghostanza, and Il Sicofante did not act on their jealousy?
3. Discuss Flavia's quest to attain physical beauty. How does it change over the course of the narrative? How does her self-perception evolve over time in relation to both her birthmark and her relationships with others?
4. Just as cosmetics conceal a wide range of imperfections, so too were the true motives of The Ornatrix characters obscured. Which character's development was most surprising?
5. What do you think the author was trying to achieve by including references to mythology throughout the story? Do you think she was successful?
6. Discuss how the setting of the convent of Santa Giuliana is integral to the novel. How would the story be different if it took place elsewhere in town?
7. The characters in The Ornatrix have highly evocative names that can be roughly translated from Italian. In what ways do their names affect the perception of their personalities?
8. The author intersperses passages from Agnolo Firenzuola's Discorsi delle bellezze delle donne ("On the Beauty of Women") and other Renaissance beauty remedies for women throughout the novel. How does the inclusion of these treatises impact the novel as a whole?
9. The characters in The Ornatrix are highly superstitious. How do these superstitions influence the action of novel?
10. The female characters within the novel have tumultuous and complex relationships, especially those with a mother-daughter dynamic. How do the relationships between Flavia and Mona Grazia, Flavia and Ghostanza, and Ghostanza and Gilia change throughout the novel?
11. Although the novel is set during the sixteenth century, many of the issues explored within The Ornatrix—belonging, female identity, and the perception of beauty—are relevant today. How would the story change if it were to take place during the present? What would remain the same?
or
Not Currently Available for Direct Purchase