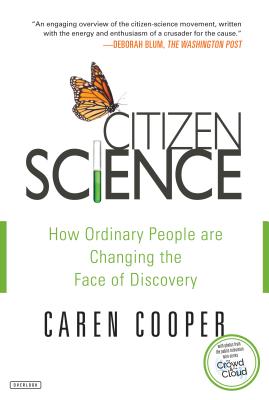 Citizen Science
How Ordinary People Are Changing the Face of Discovery
Paperback

* Individual store prices may vary.
Description
Think you need a degree in science to contribute to important scientific discoveries? Think again. All around the world, in fields ranging from astronomy to zoology, millions of everyday people are choosing to participate in the scientific process. Working in cooperation with scientists in pursuit of information, innovation, and dis­covery, these volunteers are following protocols, collect­ing and reviewing data, and sharing their observations. They are our neighbors, our in-laws, and people in the office down the hall. Their story, along with the story of the social good that can result from citizen science, has largely been untold, until now.Citizen scientists are challenging old notions about who can conduct research, where knowledge can be acquired, and even how solutions to some of our big­gest societal problems might emerge. In telling their story, Cooper will inspire readers to rethink their own assumptions about the role that individuals can play in gaining scientific understanding and putting that under­standing to use as stewards of our world.Citizen Science uncovers how people from all walks of life—retirees monitoring precipitation with standard­ized rain gauges, inmates raising, tagging, and releas­ing monarch butterflies to track their migration from the prison yard, video gamers solving biochemistry puzzles to help find cures for diseases like Alzheimer's, and mothers advocating for healthy drinking water and clear air for their families and communities—can tap into their potential to make scientific discoveries that lead to meaningful, positive change.
Abrams Press, 9781468315998, 320pp.
Publication Date: February 20, 2018
or
Not Currently Available for Direct Purchase