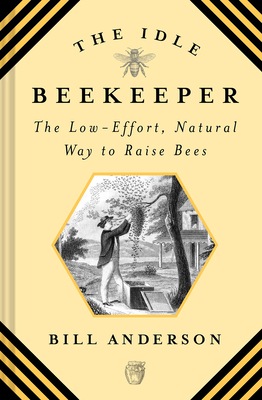 Idle Beekeeper (Hardcover)
The Low-Effort, Natural Way to Keep Bees
Harry N. Abrams, 9781468317060, 256pp.
Publication Date: May 7, 2019
* Individual store prices may vary.
About the Author
Bill Anderson is an urban beekeeper and educator based in London who writes the regular beekeeping column for The Idler Magazine, and his online Idle Beekeeping course is currently available from The Idler website. The other 363 days he isn't tending to his hives, Anderson is a television drama director, working on a huge variety of shows, including Dr. Who and Mr. Selfridge.
Praise For Idle Beekeeper: The Low-Effort, Natural Way to Keep Bees…
"In this charming anecdotal how-to guide, Anderson, beekeeping columnist for The Idler magazine, lays out a low-maintenance approach to his hobby. . . . Readers keen on actually keeping bees themselves should find this information-packed book's instructional component particularly useful, and Anderson's fellow idlers will appreciate his laissez-faire personal ethos."
— Publishers Weekly
"Anderson's love of bees and beekeeping is apparent and creates an effective enticement for readers to become beekeepers. His minimalist approach provides an easy entry to a potentially intimidating pastime"
— Booklist
"The Idle Beekeeper is a beautifully written and wonderfully informative book on how to be a hobby beekeeper who is deeply respectful of his or her bees. The author, Bill Anderson, describes in detail how he succeeds as a hive keeper, not a beekeeper, for he knows that the bees keep themselves far better than he would ever do. The "idle" in its title refers not to laziness, but to the need to go into each hive on just two days each year, to add and remove a comb honey super. This is the book that I will recommend to novice backyard (or rooftop) bee enthusiasts."

— Thomas D. Seeley, author of The Lives of Bees, Cornell University
"Laid back and user-friendly . . . Aspiring apiarists inspired by Anderson's enthusiastic prose can skim the book for essential information"
— Natural History magazine