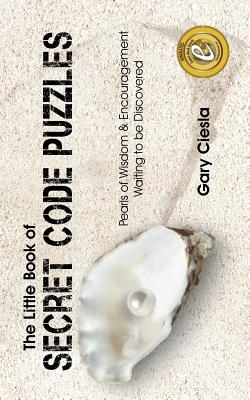 The Little Book of Secret Code Puzzles (Paperback)
Pearls of Wisdom & Encouragement Waiting to Be Discovered
Authorhouse, 9781468532128, 68pp.
Publication Date: January 12, 2012
* Individual store prices may vary.
Description
Welcome to The Little Book of Secret Code Puzzles. If you've never solved a code puzzle before, or never even heard of a Code Puzzle, you're holding a book in your hands that will bring you a lot of amusement and insight. Some readers, especially those who are experienced puzzle solvers, might say these puzzles are very easy. And they are designed to be easy But people who have never solved a code puzzle before will delight in learning a new skill, after which they'll find that each puzzle they decode will bring them a thought that will humor, encourage, or challenge them. Each two-page spread contains both a puzzle and a quotation, and each two-page spread of puzzle and quote is related in its sentiment. The quotes come from people who have lived all over the world, and from all ages of history, and each quote gives a clue to help solve the puzzle it accompanies on the opposite page. Some of the puzzles are intended to be a bit humorous, but each contains a little pearl of wisdom that I describe as just waiting to be discovered.