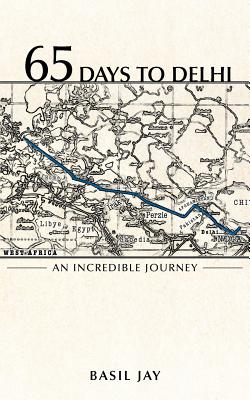 65 Days to Delhi: An Incredible Journey (Paperback)
An Incredible Journey
Authorhouse, 9781468583236, 692pp.
Publication Date: June 20, 2012
Description
In 1974, despite having a young wife and three very young children, Basil suggested that he would like to take a year out and drive, with his family, some 30,000 miles, to India and back. This is the story of part of that incredible journey and of a group of young people they met and travelled with. A journey that would be impossible today. Three times held up by gunmen, in what the author describes as "the badlands between Turkey and India." Witness to a ritual stoning to death in Ghazni. Locked up for a killing in Afghanistan. And accused of smuggling in Pakistan. The book is written with great humour and honesty. It is a story of a time before e-mails and mobile phones, a time before cash machines-a time when it was possible for your whereabouts to be unknown for weeks or months at a time. A story of dangerous mountain passes and dangerous people. But above all, it is a story of deep friendships quickly formed, of trust and of belief, and of the joy of being young, when, for you the extraordinary becomes ordinary, and the impossible becomes possible.
Advertisement