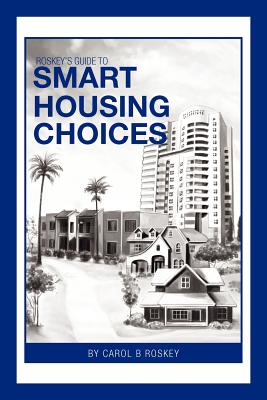 Roskey's Guide to Smart Housing Choices (Paperback)
Xlibris Corporation, 9781469143651, 386pp.
Publication Date: February 22, 2012
Other Editions of This Title:
Hardcover (2/22/2012)
* Individual store prices may vary.
Description
For generations, it has been an axiom that the purchase of a home is the greatest single investment the average person makes. The corollary has always been that if you take good care of that home it will inevitably be a good investment, permitting you to sell your home at a profit or allowing you to take out a large loan on the equity you ve built up. While the axiom is still true, the corollary is no longer true. Many Americans have lost their homes due to the Great Recession and still more owe more on their homes than the homes are worth. People once made a lot of money on flipping homes; now many wonder if they should buy homes at all. There are unmistakable signs that we are headed into an even worse recession, making any housing decisions more important than ever. An acknowledged expert, Dr. Carol Roskey has spent a lifetime in studying all aspects of the housing field from financing to the best kinds of insulation. With her help, you can make well informed decisions.