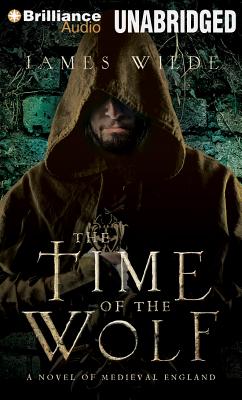 The Time of the Wolf (Compact Disc)
A Novel of Medieval England
Brilliance Corporation, 9781469292755, 10pp.
Publication Date: November 14, 2013
Other Editions of This Title:
Paperback (11/14/2013)
Compact Disc (11/4/2014)
MP3 CD (4/29/2014)
Compact Disc (11/14/2013)
Hardcover (10/10/2012)
MP3 CD (11/14/2013)
MP3 CD (11/14/2013)
* Individual store prices may vary.
Description
A rousing historical novel that rescues one of England's forgotten heroes from the mists of early medieval history and brings him to brutal and bloody life 1062, a time many fear is the End of Days. With the English King Edward heirless and ailing, across the grey seas in Normandy the brutal William the Bastard waits for the moment when he can drown England in a tide of blood. The ravens of war are gathering. But as King Edward's closest advisors scheme and squabble amongst themselves, hopes of resisting the naked ambition of the Norman duke come to rest with just one man: Hereward. To some a ruthless warrior and master tactician, to others a devil in human form, Hereward is as adept in the art of warfare as the foes that gather to claim England's throne. But in his country's hour of greatest need, his enemies at court have made him outlaw. To stay alive -- and a free man -- he must carve a violent swathe from the frozen lands outside the capital. The tale of a man whose deeds will become the stuff of legend, this is also the story of two mismatched allies: Hereward, the dark angel of war; and Alric, a man of peace, a monk. One man will risk everything to save the land he loves, the other will strive to save his friend's soul.
or
Not Currently Available for Direct Purchase